New Patients Welcome
Welcome to Columbia Square Dental
Our focus is always on your overall health and wellbeing. With that in mind, we take the time to ask you questions related to your oral and overall health, explain your options for prevention and treatments, and answer your questions.
One of our top goals is to put clients at ease from the moment they walk in through the clinic doors to the moment they sit down in our dental chairs. We'll ask you questions, offer you options, and explain what you can expect from your appointment.
Oral health care is an essential part of maintaining your overall health, but it can be a daunting process for some patients. If you feel anxious or worried about dental procedures, ask our experienced team about your options for sedation dentistry.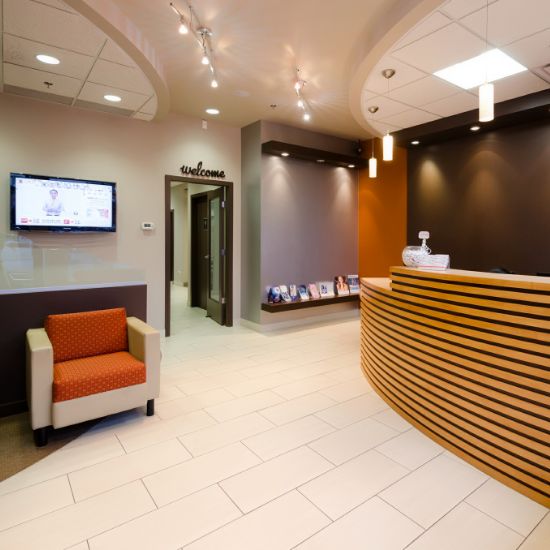 Students Welcome
We're part of the Student Care Dental Network where you can save money on eligible dental services
Convenient Location
We're conveniently located near the New Westminster Skytrain station

Extended Hours
We are open 6 days per week, including Saturdays, and offer extended evening hours

Emergency Dentistry
We are available for after hours dental emergencies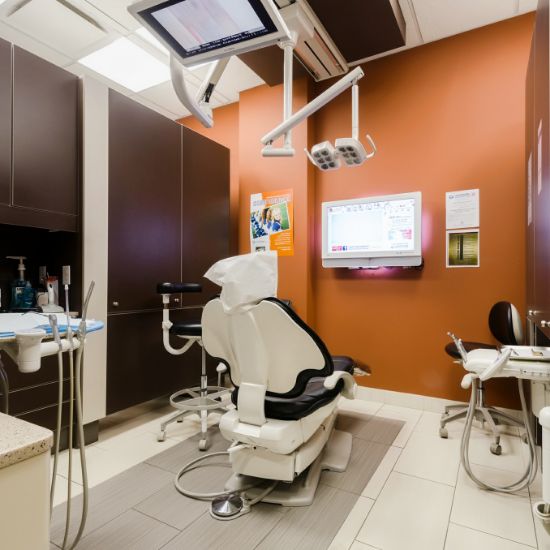 Our Services
General, Cosmetic & Restorative Dentistry
When it comes to restoring your teeth to their full beauty and function, having options is always ideal. We provide a wide range of modern restorative dentistry services, allowing you to choose the best fit for your lifestyle, budget, and future plans.
A bright, straight, and confident smile can have a significant impact on your life and wellbeing, and we are here to help you achieve it! Our dental team is pleased to be part of the process of creating a smile you are proud to wear regularly.
Meet Our Team
Meet Your New Westminster Dental Team
The dental team at Columbia Square Dental welcomes you to our dental clinic in New Westminster! We look forward to helping you achieve a healthy, beautiful smile.
Taking great care of your teeth leads to greater confidence, and seeing you walk out with a brighter smile is one of our greatest motivators. Our dental team can help you create and maintain a smile you'll feel great about.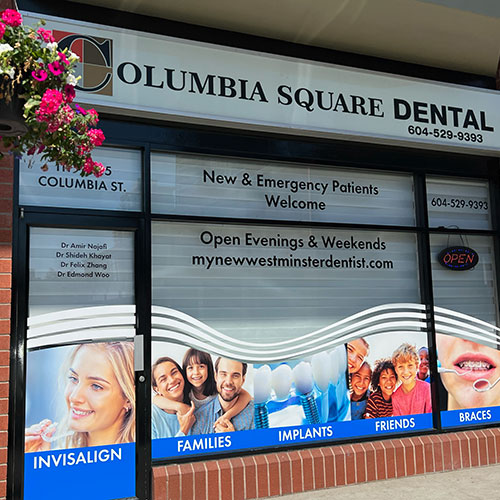 Our Office Location
Conveniently Located on Columbia Street in New Westminster
Conveniently located near the New Westminster Skytrain Station as well as the downtown core of New Westminster. Our clinic is easy to find and accessible from main roads like Royal Avenue and Columbia Street. We also offer ample parking space in the Columbia Square Plaza. Find us near Save on Foods beside Bosley's.
We are thrilled to extend a warm welcome to new patients from our surrounding area. Our team is eager to provide excellent dental care and support for all your oral health needs