Columbia Square Dental
Orthodontics
Dental Services
Orthodontics in New Westminster
"Malocclusions" is the term dentists use to describe misalignments in the teeth and jaws, usually due to crooked or overcrowded teeth. Malocclusions can be problematic for a variety of reasons, including creating difficulties with speaking and chewing, and increasing the risk of other dental issues, such as gum disease and tooth decay. Many patients also hope to correct malocclusions for cosmetic reasons. Orthodontic treatments are designed to realign the teeth and jaw, leading to better oral health and greater confidence in your smile.
Many patients who want to straighten their smile look to clear aligner therapy as a preferred alternative to traditional orthodontics. Clear aligners make updating your smile over time easy and comfortable. Our dental team is experienced in creating treatment plans with clear aligners. If you've been waiting to update your smile because you aren't sure about wires and brackets, ask us about clear aligner therapy today!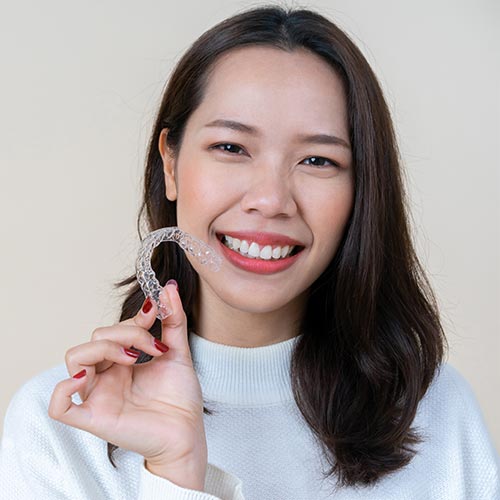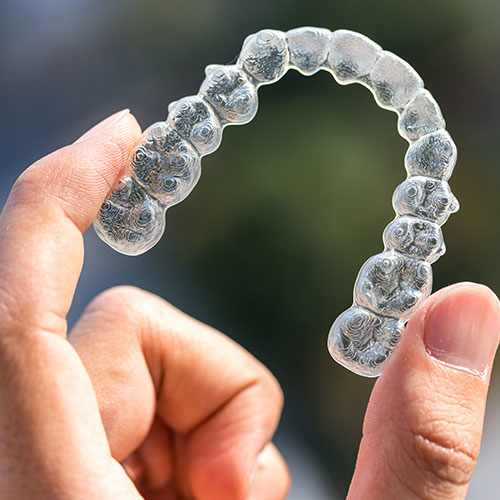 Invisalign is a specific type of clear aligner therapy that works to realign your teeth and jaw to give you a straighter, healthier smile. There are many benefits for patients who choose this type of orthodontic treatment, including freedom and flexibility, convenience, and comfort.
Traditional metal braces have seen technological improvements and are still used in many cases. Sometimes more complex cases require metal braces in order to straighten teeth and get the best results.