Columbia Square Dental
Cosmetic Dentistry
Dental Services
Cosmetic Dentistry in New Westminster
Being able to speak and smile confidently has a great effect on your self-esteem and overall sense of wellbeing. From simple smile touch-ups to full smile makeovers, our cosmetic dentistry services in New Westminster make it possible.
Getting a Hollywood smile has never been easier to achieve thanks to the many cosmetic treatments and dental technologies available. The dramatic look of a complete smile overhaul can be achieved by our dentists, no matter what your goals are. This is a completely customizable treatment plan made up of several individual treatment types. To learn how to achieve a Hollywood look every time you flash your pearly whites, contact our dental team.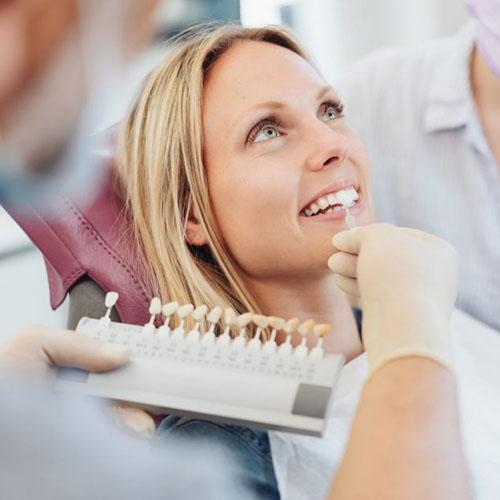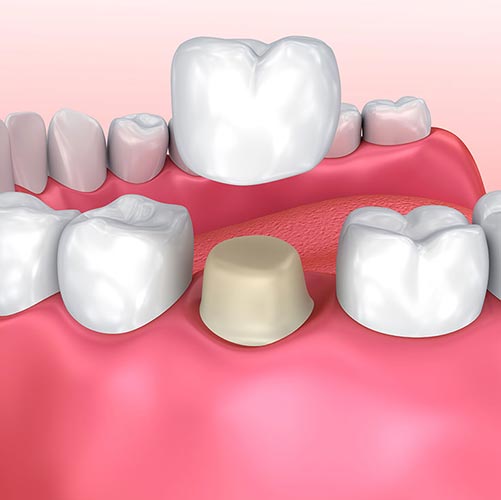 Dental crowns are realistic tooth replacements that can be used for both restorative and cosmetic purposes. Covering the visible portion of a tooth, a dental crown can restore the shape, size, and strength of a tooth. Crowns are often used when a tooth is damaged, cracked, or broken, or after a root canal treatment.
Many people notice that over time, their teeth begin to lose brilliance. While many drugstore whitening products can be effective at removing staining, they don't create that sparkling, all-white image most people are hoping to achieve. For this, it's necessary to have professional-grade whitening products on hand. Our dental team offers in-house whitening services that make whitening your teeth quick and easy with just a couple of treatments. We can also provide you with professional-grade take-home whitening kits that make your at-home routine more effective and rewarding.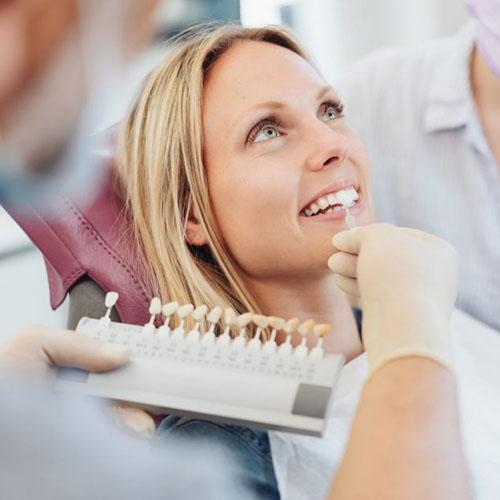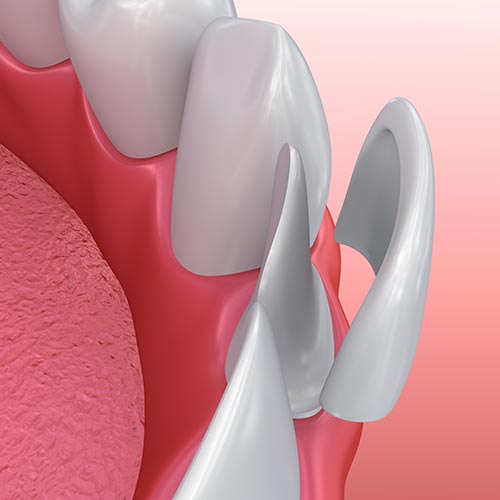 Veneers are often described as tooth-coloured shells that are applied to the outer side of the teeth to improve their appearance. Depending on why you need veneers, your dentist may use one or many veneers to change the shape, size, colour, or spacing of your teeth. They may also be used to cosmetically repair chipped or damaged teeth.