Columbia Square Dental
Sedation Dentistry
Dental Services
Sedation Dentistry
Keeping patients comfortable and calm during dental work is a top priority in our dental offices. Your overall wellbeing is very important to us, which is why we offer sedation dentistry. Whether you have had a negative dental experience or you feel anxious or overwhelmed before or during dental work, sedation dentistry may be an option for you. Be sure to ask our dental team about your options and what will work best for you based on your treatment.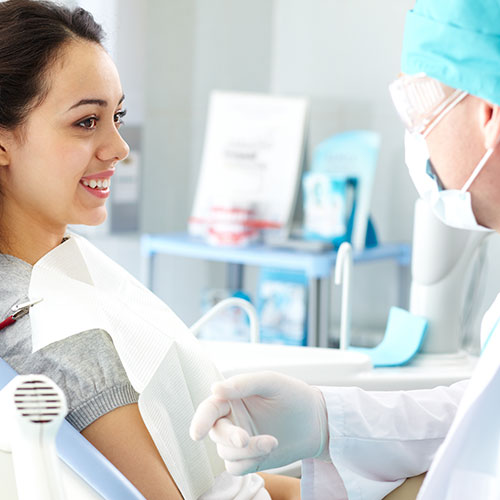 For IV sedation, our dental team will deliver sedative medication directly to your bloodstream using an IV (intravenous) tube. The mediation will quickly make you sleepy and relaxed (though still conscious) in what is sometimes referred to as "twilight sleep."
For oral sedation, our dentists will provide you with a prescription for a sedative that can be taken orally. We will give you instructions about when to take the medication and how much to take. It is usually taken in the hours before the appointment, so that by the time you arrive for your appointment, the sedative has had time to work.